Welcome to Avis
9217 Airport Boulevard
Los Angeles International Apo
Los Angeles
90045

Opening Times
Monday

Open 24 hours

Tuesday

Open 24 hours

Wednesday

Open 24 hours

Thursday

Open 24 hours

Friday

Open 24 hours

Saturday

Open 24 hours

Sunday

Open 24 hours
24-hour drop-off

New York Car Hire with Avis
Relax and enjoy your Los Angeles car rental with Avis, and benefit from the peace of mind that comes with:
Over 60 years' car hire experience.
A commitment to the highest levels of service.
Convenient pick-up locations around Los Angeles.
Options like GPS, child seats and one-way car hire from Los Angeles.
Green cars, luxury cars, family cars and fun cars.
24 hour, weekend, weekly or monthly car hire in Los Angeles.
Getting around Los Angeles by Car
Get ready to live large when you reserve a Los Angeles rent a car from Avis. Start by looking at Avis' rental car fleet of sporty convertible for cruising the strip, a budget-friendly economy car that average 31 mpg highway, rugged SUVs or anything in between. You can reserve your rental car in just minutes, and we guarantee our best online rates.
Finding a great rental car deal
You can make your travel dollar go further by taking advantage of Avis' special rental car deals at LAX and neighborhood rental locations. The Avis Car Rental Deals page has the latest offers for Los Angeles as well as many other California cities.
Reserve your LA rental car today, here at avis.gr and get ready to live it up in LA! Enjoy the ride, with Avis. And if you enroll in the free Avis Preferred Service, you skip the line at the counter when you pick up your rental car.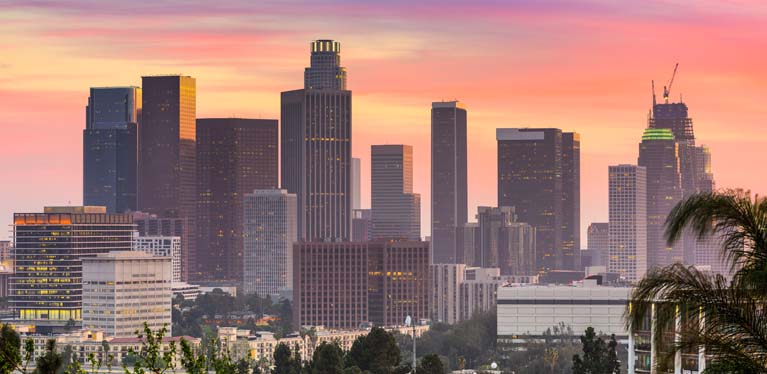 Some quick tips:
Los Angeles is known as a driving city with endless things to see and do. Unfortunately driving an unfamiliar highway system can be a challenge for many travelers. To reduce the stress Avis recommends including GPS Navigation with your car rental to help you get to your next destination.
Other smart options for anyone considering a LA drive vacation is the Fuel Service Option which lets you buy a full tank a gas when you rent a car - eliminating the hassle of finding a gas station when you return your rental car.

Finally Los Angeles is also known for its traffic so remember to call 511 anywhere in the LA area for current traffic information.


Avis offers car hire in Los Angeles from several rental offices:
Car Hire Los Angeles Central Station
Car Hire Los Angeles Airport
Car Hire Westwood Blvd
Car Hire West Brentwood